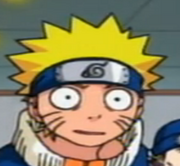 Turtleseed user @hokage joined on August 15th, 2014.
Her name is Rosie and she never comes online unless @typo makes her
EAT S S O AMNY EGGS
WOU DL KISS DEATH THE KID
KIBAYIFFER24
married a hand puppet once
ONCE KISSED A RIN OKUMURA FIGURE
ONCE MADE A DEATH THE KID AND RIN OKUMURA FIGURE KISS
ONCE MADE A
- @typo <3
dear @typo, what do you mean "once kissed" i'm insulted
i've kissed all my rin figures at least 10 times
-@hokage
soon

Ad blocker interference detected!
Wikia is a free-to-use site that makes money from advertising. We have a modified experience for viewers using ad blockers

Wikia is not accessible if you've made further modifications. Remove the custom ad blocker rule(s) and the page will load as expected.