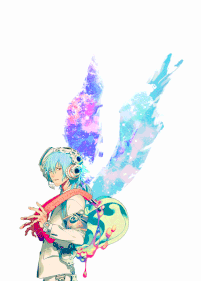 @kanekis LOL look at that fine ass specimen. kanekis made it herself. go ahead. admire it.
LOOOK AT THE FUCKING GIF LOOOOKKK
Edit
whoever made this is a rock
the hardest, most inconsiderate piece of rockiness that has ever rocked your socks
   //_________________________________________________________________________________/

is a certified member of the I DON'T EVEN KNOW WHAT IM DOING CLUB
-very fab
-10/10 would bang
-looks like scarlett johansson                                                                 

-p U N QUEEN

for some reason she has joined the trend of yelling incoherently and acting like 5 year olds and 'shitposting' memes. she has no idea why she has been sucked into this trend, more like a greater cosmic force has propelled her to do it. loves everyone on this site, but due to the hilarity of this situation must refrain from ever speaking about it on here.
This person seems cool ~NYOHO
NOTABLE TRAITS:
Edit
- has been on the hatch 5+ TIMES LOSERS GET IN THE CAR WE 'R E GOING MEMEING
- is 18
has been on the hatch #2 THREE TIMES
"GO FOLLOW THIS BABE" - Kanekis
Ad blocker interference detected!
Wikia is a free-to-use site that makes money from advertising. We have a modified experience for viewers using ad blockers

Wikia is not accessible if you've made further modifications. Remove the custom ad blocker rule(s) and the page will load as expected.