@kumatora goes by the names Chich or Lucas. Her tumblr is hinawass. She is female and uses she/her pronouns. She has a very cute crushbud (@hinawa). She is incredibly shy and has a hard time making friends.
Interests: Mother Series, Chihiro Fujisaki, Lucas and Claus.
You can make her cry by asking if she will forgive her hasty brother.
@hinawa says...
Edit
Lucas is incredibly cute and very good at art (her art style is so cute oh my gosh). She's super nice and a really great person! I really love talking to her, and she's just very great. Also she puts up with me talking about N Harmonia and asking her if she'll forgive her hasty brother.
soon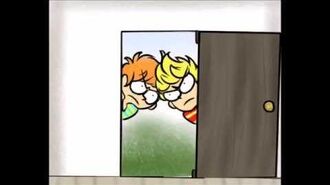 Ad blocker interference detected!
Wikia is a free-to-use site that makes money from advertising. We have a modified experience for viewers using ad blockers

Wikia is not accessible if you've made further modifications. Remove the custom ad blocker rule(s) and the page will load as expected.